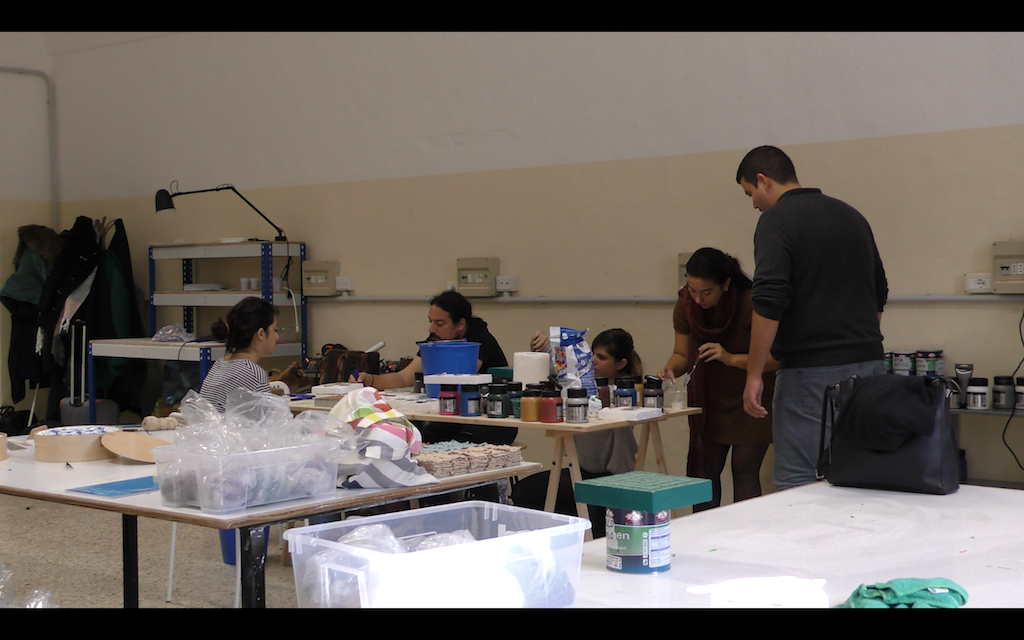 The project Craft Lab Residences on the way from products to the AdriIonian design, within the program Interreg Grecia-Italia,offered young Italian and Greek artists, selected through open calls, the opportunity to work with teachers and technical operators, experts in the reference sector, thus undertaking an amazing adventure between art and craft. The Mosaic workshops were held in Gravina di Puglia in August 2019. The selected artists Maurice Bellanova, Claudia Botrugno, Domiziana Desiante, Alice Di Nanna, Valentina Laterza, Angela Marrulli, Antonia Pellegrini, Francesca Ruggieri, Rossana Salvino, Anna Todisco worked with the teachers Michele Giangrande and Angela Varvara and with the technical operator Vera Belikova.
In Greece the workshops were held in the city of Kefalonia  from the 6thof November to 7thDecember 2019 with the participation of the artists Kalliopi Kalaitzidou, Christina Kallinteri, Olga Kasapidou, Valeria Kachaidou, Christoforos Kosmatos, Dionysios Lithriotis, Georgia Ilektra Panagiotatou, Elvira Spanou, Georgios Stathoulis, Georgia Theodoropoulou. Workshops were coordinated by the teachers Evangelia Papanastasatou and Kouloumpi Ioanna, with the technical operators Athanasios Petousis, Panagiota Stamatelou, Georgios Kremmydas, assisted by Alexandra Soulioti, Thomas Georgiou. Special presentations were given  by  experts: Ms Assi Benou who gave a presentation on Social Entrepreneurship, while Ms Marina Maniati delivered a presentation on Business/marketing plan.   
The workshop lasted 120 hours (30 hours a week for 4 weeks) and, as part of  the project CRAFT LAB, it was completely free of charge to all participants. Under the guidance of experienced teachers and technical operators and in properly equipped environment, the selected artists explored ancient techniques and crafts, as well as new ways of expressing art. The young artists were exposed to  a synergic mix of arts and crafts aimed at revitalizing the mosaic sector by ways of new technologies, as well as promoting youth entrepreneurship and work opportunities in the field.
Cross-border exchanges between the Apulian and Greek artists taking part in the mosaic workshops were organised from the 16th to the 18th of November in Martina Franca, Italy and from the 22ndto the 24thof November in Lefkada, Greece.  Thanks to these two workshops, which were held over two separate weekends, the artists had the opportunity to become better acquainted with local traditions and techniques, as well as to share an experience and work together on different products. The fruits of this collaboration were presented in the context of two project exhibitions held at the Pino Pascali Foundation in Polignano a Mare, Italy from the 30th of November 2019 to the 5th of January 2020 and at the Chamber of Lefkada in Lefkada, Greece from the 1stto the 20thof December 2019.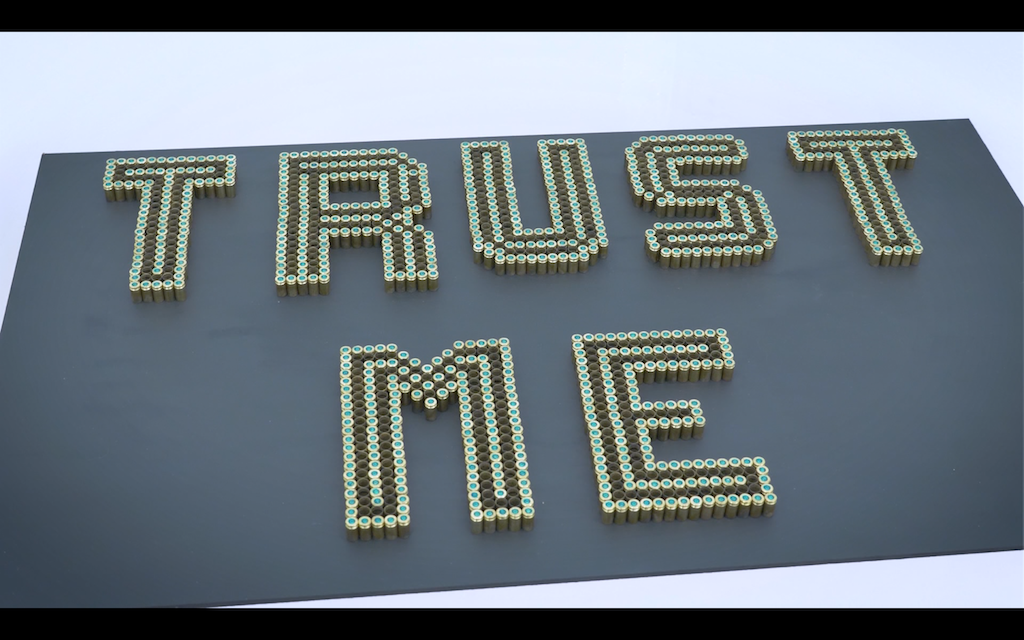 Michele Giangrande: artist, writer and designer was born in Bari in 1979. He is a Decoration teacher at the School of Fine Arts in Bari. For years he has been working on a research study which draws inspiration from the archaic and primitive, from a reinterpretation of the past that goes through a systemic approach to painting, sculpture, handicraft, performance, cinema, installation and architecture. Starting with his origins, the artist decides to go all the way back to folk traditions and Human History itself, ending with the first artistic expressions.  By doing so, he catches the fundamental sparkle of it and traps it in his works of art, which is a public, relational, heartfelt and experiential form of art. He has participated in a number of solo exhibitions and collective exhibitions. His pieces can be found in museums and urban areas, in private and public collections in Italy and abroad.
Angela Varvara: Angela Varvara set and costume designer as well as professor of Scenography at the Academy of Fine Arts in Carrara. Research and use of the most different materials is the foundation of her work. She has worked as set and costume designer for theatrical plays and is also involved in the movie industry. She works on commercials, short films, movies and documentaries produced by the Apulia Film Commission. She has taken part in Genesi,  winner of Michelangelo Antonioni award at the 2013 Bif&st ; Un medico di campagna, which is broadcast on Rai Tre, during the show Fuori Orario.Cose (mai) viste; Odissea Dandy, which is distributed on Sky Arte. The Hope projectwas mentioned among the relevant horror works of the year on Dylan Dog Magazine. Massimo Bonetti's Settima Onda has received special prizes and mentions in various national festivals. She lives and works in Bari.
Vera Belikova: Vera Belikova has been Master Mosaicist since 2017. In 2015, while still a student, she organized an exhibition of 25 young mosaic artists in the private Manni Art Gallery in Venice. In the following years, she realized two mosaic sculptures for the Apulia Region in Italy, one of which as a guest artist atApulia Land Art Festival. In 2018 she won Sprech Agorà Design Contest, presenting a pouf with mosaic inlays. The pouf was recently exhibited at the Brera Design District during Milan Design Week. Together with Scuola Mosaicisti del Friuli, she realized a marble floor designed by India Mahdavi for the exhibition Homo Faber. In 2019 she installed a mosaic sculpture in Turin city centre for the festival Cavallerizza Irreale. Last year, she worked as technical operator on the Greek-Italian project CraftLab, organized and funded by the European Union and the Fondazione Pino Pascali. She has collaborated with Giulio Candussio. She is currently working on her personal art and design projects.
Evangelia Papanastasatou: She works for the Municipality of Cephalonia. She is specialized in the maintenance of artwork and antiques. She is a member of Unesco and several cultural clubs, artistic and social groups.
Athanasios Petousis: He studied Political Sciences and History in Panteion University of Athens and has a MA in Education. He works at PED-IN since 2009. He has been assigned by PED-IN as project manager of CRAFT LAB Project.
Panagiota Stamatelou: She studied Political Sciences in Aristotle University of Thessaloniki and has a Master's Degree on Political Analysis.  She works at PED-IN as administrative and technical assistant on CRAFT LAB Project. 
George Kremmydas: He is responsible for the Research Technology and Development Department and the Research and Documentation Network of the Regional Union of Municipalities of the Ionian Islands. He developed and maintained the website of the CraftLab Project.
Thomas Georgiou: He is an Electrical & Computer Engineer. He has obtained an MSc in Environmental Design of Infrastructure Works and an MSc in HR Management. He works for the life-long learning centre "Practica", that provides training opportunities and personal development consulting.